Waterproofing Solutions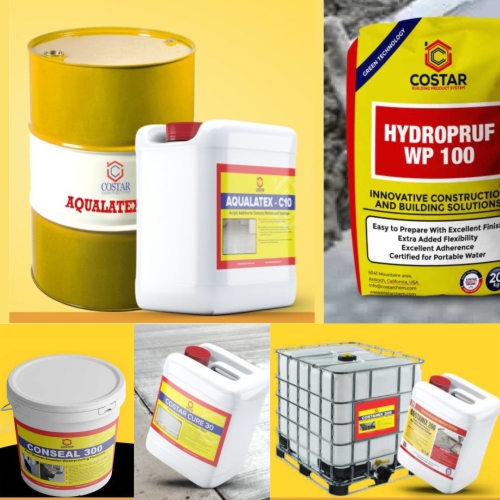 We are an authorized distributor to Costar Building Product System ( USA Origin).
Costar is a world leader in the delivery of tailored Construction Solutions for virtually any type of construction project, combining high-quality products, expert technical support, customer service, and innovation.
Our products are categorized into Concrete Admixtures, Tiling Solutions, Repair & Bonding Agent, Flooring Solutions, Decorative Concrete, Waterproofing Membrane, Waterproofing Admixture, Sealants and Adhesives, Structural Grout, Air Entraining Admixture, Cure and Release Agent at the moments and we supply high-quality products to major construction companies and real estate projects.